Personal and Social Costs of Such Policies
What Canada loses when International Medical Graduates aren't allowed to practice in Canada
and the problems International Medical Graduates face in Canada
---
---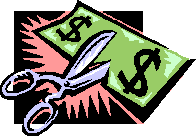 Here's a paper from Heritage Canada about the societal and economic costs of denying accreditation to foreign trained immigrant professionals.
A paper by Dr. Jeffrey G. Reitz from the University of Toronto Sociology Department on the income gap between native born and immigrant Canadians in today's knowledge economy.
Another paper byDr. Reitz estimating a 55 billion dollar loss per year by the Canadian economy due to underutilization of immigrant skills.
---
Here are some personal stories from the Toronto Star and Canadian Business, including the proverbial International Medical Graduate now delivers pizza story.

Now this doctor from Afghanistan delivers pizza and his wife can't even work as a nurse aide (that doctor in Manitoba who complained to the Manitoba Human Rights Commission doesn't know how lucky he is).
Here's a Russian educated psychiatrist licenced in Israel who has probably moved to the U.S. already .
This doctor from Somalia now works as a health counsellor, plus the article discusses the stress immigrants to Canada face.
Most International Medical Graduates can't practise medicine in Canada until they get Canadian training but where can they get Canadian training?
Are International Medical Graduates aliens from another planet who can't treat and diagnose Canadian humans or is it the other way around?
A husband and wife, both doctors from India, who have spent all their savings, are $9000 in debt and still aren't able to practise medicine in Canada plus what other foreign trained professionals have to go through.
An orthopedic surgeon, a refugee from Kosovo now works 2 days a month as a prosector.
Here are more articles from the Toronto Star on foreign trained professionals.
---
Although Canada's immigration regulations have become a bit more equitable nowadays
As shown by this table from Statistics Canada
Immigrant population by place of birth and period of immigration, 1996 Census, Canada
Definitions and notes

Total - Immigrant Population

Period of immigration

Before 1961

1961-1970

1971-1980

1981-1990

1991-19961

Number

%

Total - Place of birth

4,971,070

100

100

100

100

100

United States

244,695

4.3

6.4

7.4

4.2

2.8

Central & South America

273,820

0.6

2.2

6.8

9.7

7.3

Caribbean and Bermuda

279,405

0.8

5.7

9.6

6.6

5.5

United Kingdom

655,540

25.2

21.3

13.3

5.8

2.4

Other Northern and Western Europe

514,310

26.9

11.5

6.0

4.4

3.1

Eastern Europe

447,830

16.6

5.2

3.2

10.2

8.5

Southern Europe

714,380

21.6

31.0

13.2

5.3

5.0

Africa

229,300

0.5

3.3

5.8

5.9

7.3

West-central Asia and the Middle East

210,850

0.5

1.9

3.1

7.1

7.9

Eastern Asia

589,420

1.9

4.9

10.5

15.8

24.3

South-east Asia

408,985

0.2

1.8

11.2

14.9

11.4

Southern Asia

353,515

0.4

3.7

8.1

9.1

13.5

Oceania and Other2

49,025

0.4

1.2

1.5

0.9

1.0

Source: Statistics Canada, 1996 Census Nation tables.
For additional statistical information on the immigrant population, consult the 1996 Census Nation tables.
Source: Statistics Canada's Internet Site at http://www.statcan.ca/english/Pgdb/People/Population/demo25b.htm on June 17, 2000
This 1997 CMAJ article shows that the country of origin for most licenced International Medical Graduates in Canada roughly reflects the percentages of the country of origin for most Canadian immigrants before the 1970's (can't show the actual article as the CMAJ web site does not give specific permission for their material to be copied), furthermore the makeup of medical establishment's governing bodies does not reflect the composition present Canadian society. Now why is this so?
This article and table from the CMAJ shows that special residency slots for foreigners who can pay have been increasing for the past 5 years while regular residency slots for Canadian citizen international medical graduates have been decreasing. In Ontario there is a special retraining program only for Canadian Medical Graduates who have done postgraduate medical training in the United States. In my humble opinion two-tier health care is already exists not only for patients but also for Canadian doctors educated abroad wishing to do medical training in their own country.

---

Click here if you want to pass this site on to friends


E-mail me at donalda13@hotmail.com for any articles, your Canadian
International Medical Graduate experience, links or information that could
be included here.

---
---

Back